#WhyWeWeld: Melissa Phelan
An Interview with Melissa
Today we're talking to Melissa, a.k.a Missy Welds! She's an advocate for women in the trade and has plenty of plans to drive more awareness and recognition. With a broad welding career under her belt, Melissa has experience working with robotics, automation, automotive, and much more. 
So let's start at the beginning! How did you get into welding?
I've been welding for around 12 years now. I first got into it as I bought a Honda Civic and it turned out it needed a new floor! So I bought my first welder, a 140 MIG welder by Lincoln. I got by for a little while but I wanted to develop my skills and get better. So I went back to school at 25 years old - I was the oldest person in my class - and got qualified. I made the Dean's List twice! After I graduated, they even offered me a professor position to teach new students. I turned it down as I wasn't comfortable that my knowledge and experience were at the professor level.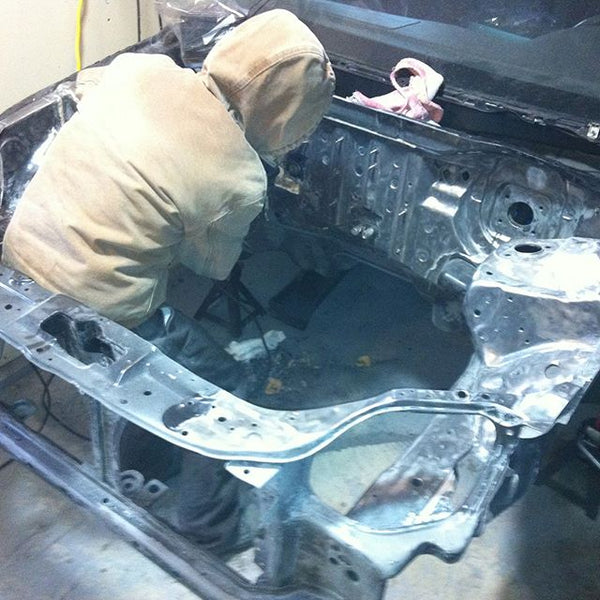 That's incredible! So what's led you to where you are now?
I've done so much it's kinda hard to remember it all! I've worked for dairy production companies, welding steel sanitary piping that is 2 or 3 inches thick. 
I've worked on aluminum boats for the coastguard and fire service. Because I was the smallest, it was always down to me to climb inside the small spaces - I'm claustrophobic so it was horrific, I'd have nightmares about it! But you gotta get the job done.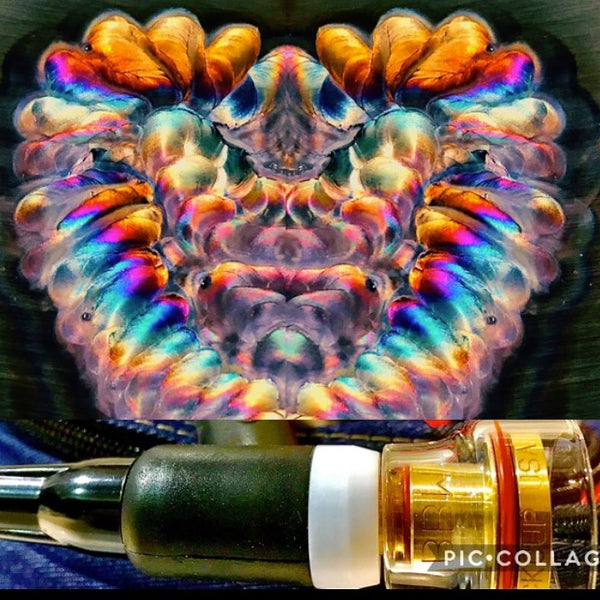 For 4 or 5 years I was a robotics weld supervisor, doing all the automation at ABB Robotics.
I spent a couple of years working with automotive components: repairing body panels, exhaust systems, vehicle racks - all that sort of stuff. I also do bits of maintenance like oil and tire changes. I'm the go-to for any vehicle work for my family and friends! If you can't help people with your skills, what's the point?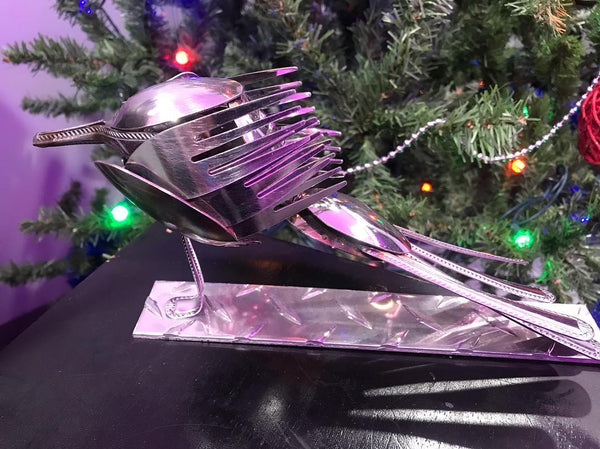 That's what I love about where I currently work. It's called Snap Cab - we usually make maneuverable, soundproof office pods for businesses at trade shows. But with the whole COVID 19 situation, we've transitioned into making medical pods, which I love because we're genuinely helping people.
I'm the only welder at Snap Cab so I've plenty to do! They brought me on to set up all the automation because of my history of working with robotics. There's also a lot of CNC and maintenance involved. It's great to have that job security at a time like this. It's nice to contribute; as a welder I'm doing damage to the environment just by doing my job. So it's great to be able to give something back.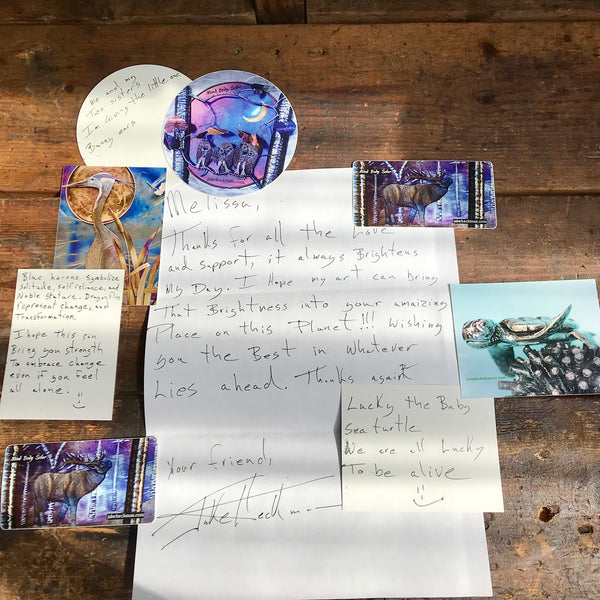 Do you have a favorite piece of welding kit?
I've recently discovered Everlast USA and I'm impressed with the quality for the price! The technology is on par with that of Fronius, with regards to the smoothness of the inverter technology. They're much more budget-friendly than Miller or Lincoln - though I do have a soft spot for Lincoln as my first MIG welder was from them. But I am impressed with Everlast.
How do you find working in a typically male environment?
I've heard hundreds of horror stories from women that work in welding, they often get discouraged. But honestly I've never experienced anything like that, which I'm grateful for. I've been fortunate to have some great mentors right off the bat because as a woman working in a trade, you need to know your s***! Women face more scrutiny so it's really important to be informed, learn as much as you can, and have confidence.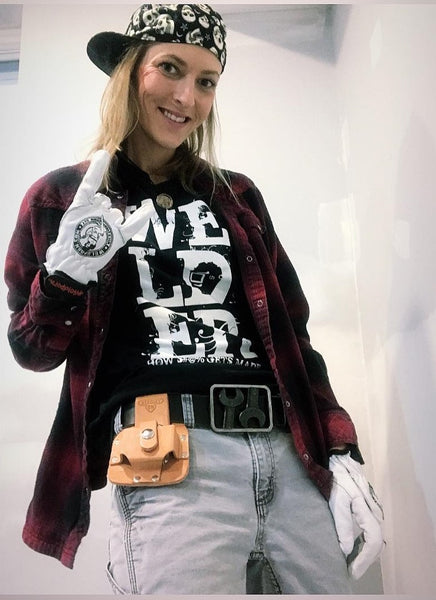 What challenges have you faced in the welding trade?
Every day brings a challenge! You can always be learning more to improve yourself. While I haven't faced any sexism as such, I'm a strong character and I don't take any s*** and I think that comes across, so maybe that's why! I can't say how I'd react in such a situation as I've never faced it, but I've heard plenty of stories of women that have, and sometimes it can be so discouraging it puts them off a career in welding, which is so sad, especially in 2020.
I do find the term 'woman welder' so strange though. You wouldn't say 'man welder' or 'woman doctor' so why should it make any difference in the welding trade? It's like putting women welders in a different category to men and it's wrong. Trade shouldn't be gendered. There's still a lot of old fashioned views and stigma in the trade - but then again there have been massive improvements over the years too. When I first started welding twelve years ago, there were barely any women welders. Now there are hundreds! So it's great to see. I'm passionate about that because so many women drop out before their welding career even starts. I'm hoping to generate more awareness around it, but it's getting the time! I have so much going on right now, especially with the pandemic situation!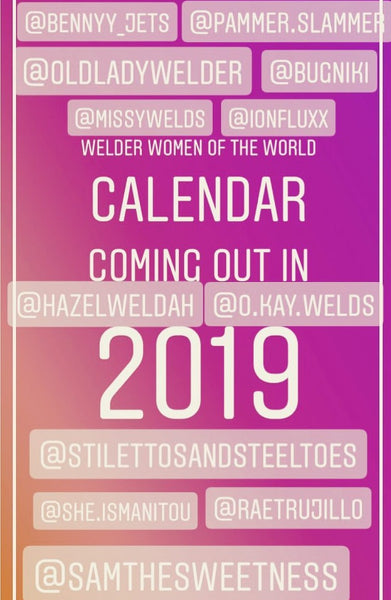 I saw a calendar on your Instagram, tell us more about that!
I'd like to start a 'Welder Women of the World' calendar. I have about 300 women signed up so far! It's not just about welding though, it's about women in trades in general - so the title is a work in progress! I haven't had much time to focus on it recently as I'm so busy, but I'm hoping to self-publish and then give it to local schools, trade shows, and stuff like that. They can then sell it to make some money and generate awareness for courses or classes. I want to help stop women from getting discouraged from starting a trade.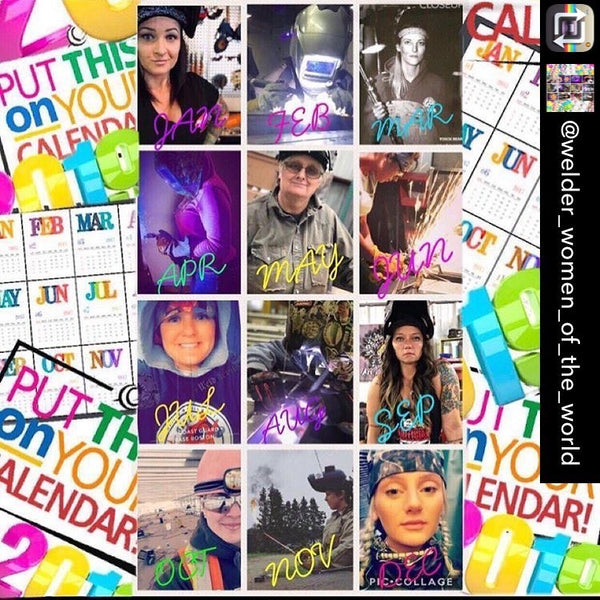 That's amazing! Are there any women in welding, or in general, that you find particularly inspiring?
There are so many I can't choose - the only name that sticks out to me is Jessi Coombs. I used to watch her on Xtreme 4x4 and she was awesome. She died last year trying to become the fastest woman in the world, but she died doing what she loved. That's all anyone can hope for I guess!
What advice would you give to anyone that's new to welding?
Safety is the absolute number one priority. It's so easy to get injured, especially when you're new to it. It's a dangerous trade so a few scuffs and burns go with the territory, but if you're not careful you can hurt yourself. Luckily I never have, but the risk of injury is definitely higher when you're just starting out and don't have much experience.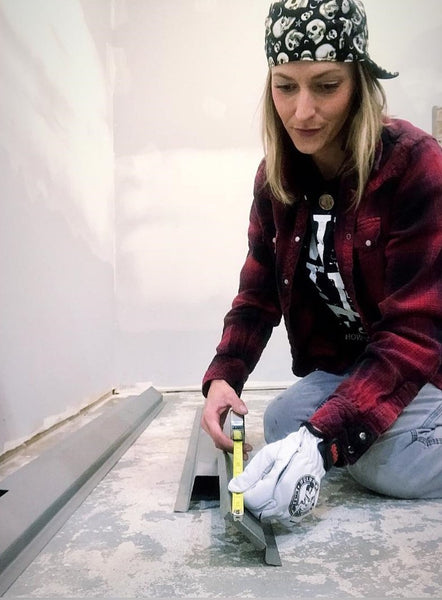 There's also learning. Be informed. I can't emphasize that enough! Always be learning. If you don't know much about something, research it. Learn from others around you - especially older guys if you can. Some of my best mentors were older guys that were happy to pass on their knowledge to me because I was really eager to learn. 
Most importantly of all, you need to have confidence. Be confident in yourself and your knowledge.  Follow her on Instagram: @missywelds to get your own confidence.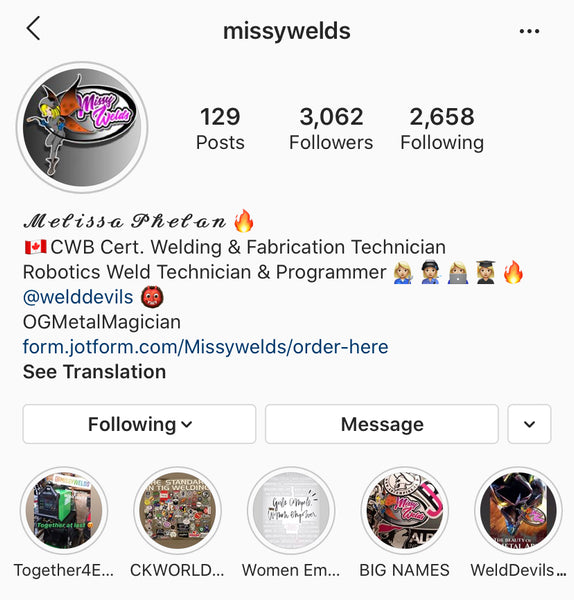 3 comments
---