Today we're having a quick catch up with Alicia Butty, a.k.a Canadian Welder Girl!
Thanks for taking the time out of your lunch hour to talk to us Alicia! So, how did you get into welding?
My dad got me into welding. He and my uncle run their own custom store, so I spent a lot of time hanging out there as a kid and after school. When I was young I used to love making little art projects with the steel lying around! So it's been a constant throughout my life.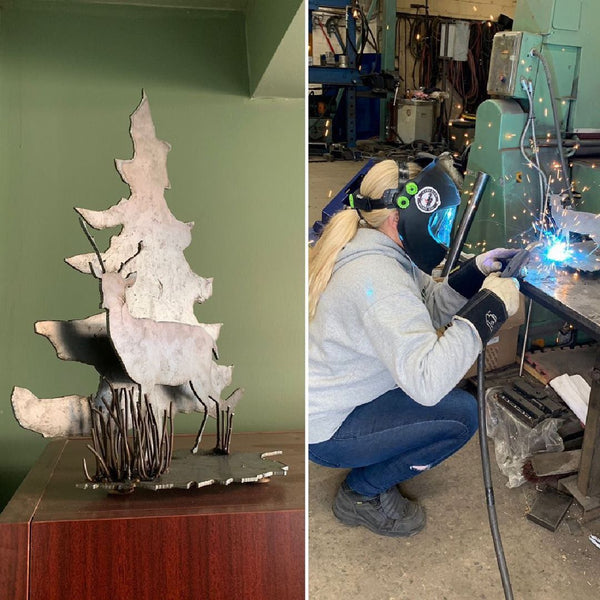 Amazing! Is it just hobby projects that you make for yourself and your family? Have you considered turning that into something full time?
I actually went to university for 3 years to study Communications, but I didn't have a passion for it. My boyfriend at the time persuaded me to go to welding school, so I did, got qualified, and got into my first job at a company that made steel joists and beams. They actually put me through my training to be a welding inspector, which was awesome. It was a great experience, but being a production company the work was really repetitive. So last November, I left and started at my uncle's shop. 
That's awesome! So what type of work do you do at the shop?
I'd say around 80% of the work we do is completely custom jobs. So right now, we've got some aerospace work in - but we really do work on a huge range of stuff. The other 20% is a steady contract for a tire cutter company. 
In my spare time, I work on building custom tables and bits of artwork. I mainly work with aluminum and steel, doing MIG and TIG welding. I also love that welding is forgiving; if you mess up a weld you can fix it!
Going from Communications to Welding is a big shift. Has it ever been challenging for you to work in a typically male environment?
I think it can be hard to get into welding or trade if you don't know someone that's already doing it. I'm lucky as I have my dad and uncle, but there's discrimination in any industry. You just need to be confident - you deserve to be there just as much as any man!
Why is this so? We have a lot of people asking about this very question. What do you think the challenges are?
In the shop, I have found that some customers would rather speak to a man instead of me - even though I have the same knowledge and experience. So yeah, sometimes people don't take me seriously because I'm a woman, which is frustrating. And working with guys, you have to be prepared for the jokes and banter - and be aware that sometimes it can go too far. That's why you need to be confident!
What advice would you give to someone that's just starting welding?
Always ask questions! Never assume the answers. Most people want to help and will be happy to give you advice - you just need to ask. It's so important to continue growing and learning!
Incredible, any visions you have if you were to take over? What type of custom projects are you most interested in?
That's a tough one! There's tons of stuff I'd like to do so I can't say for sure, but it would be great to take over the customs business one day!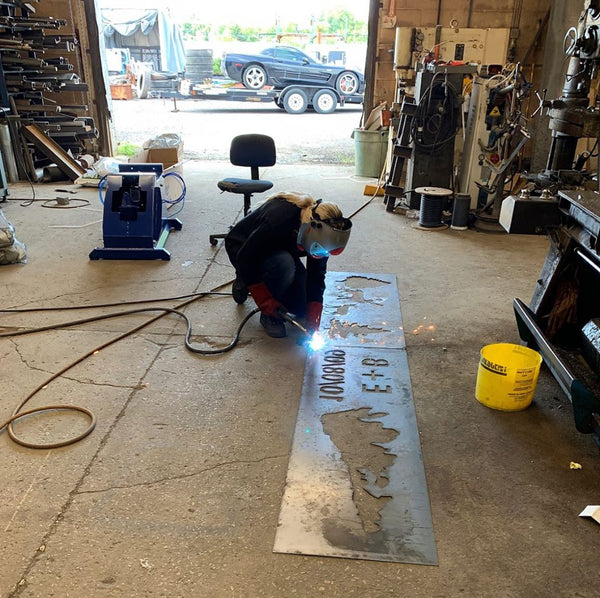 Do you have a favorite piece of welding kit? And what qualities do you look for in a great welding helmet?
The Optrel crystal helmet is by far the best helmet I've ever used. And that's not a promotion or sponsor or anything - I just think it's great! It's so clear. 
Follow Alicia on Instagram@canadian_welder_girl for exclusive Yes Welder giveaways!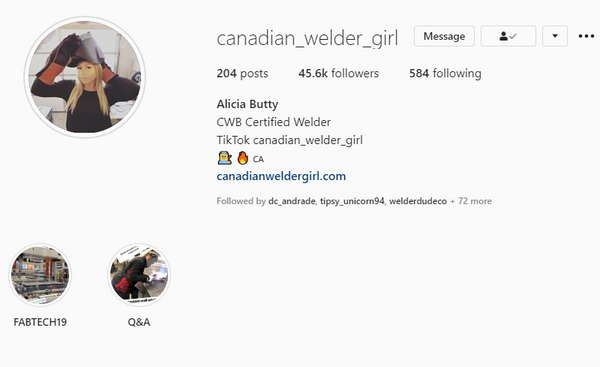 2 comments
---